News
2020-10-07 10:00:00
DR. DEMENTO — FIRST CENTURY DEMENTIA
In stores and online Black Friday 2020!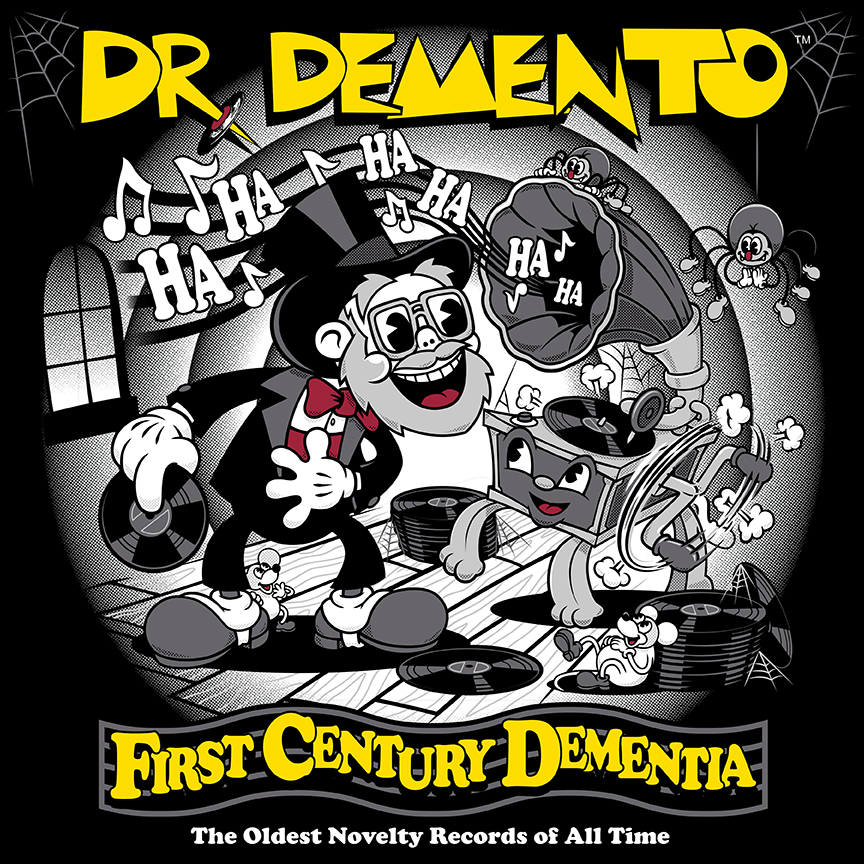 The oldest novelty records of all time... 24 vintage recordings from the first century of novelty music, personally chosen by Dr. Demento himself—featuring rare discs from his extensive record collection!

All new "Dr. approved" digitally restored transfers made from 78 rpm originals issued between 1895 and 1923—before the introduction of electronic recording.

Limited Edition 2-disc black vinyl gatefold LP available exclusively at indie shops on RSD Black Friday 2020. Visit RecordStoreDay.com for a list of participating stores in your area.

Also look for the CD edition, with elaborate 8-page booklet, available in stores & online EVERYWHERE—starting November 27, 2020.

The CD format as well as the Ltd Ed RSD Black Friday vinyl (available on Liberation Hall Records) both feature comprehensive liner notes written by Dr. Demento personally!

Autographed copies of the CD are NOW AVAILABLE for pre-order EXCLUSIVELY in the newly relaunched DR. DEMENTO ONLINE STORE—while supplies last!

Also look for the brand new Dr. Demento T-shirt based on the amazing album cover artwork by Nemons (Gary Hall), plus a new button, sticker, refrigerator magnet and lots more available now in the fully operational DR. DEMENTO ONLINE STORE.

TRACK LISTING:

1.) The 20th Century Rag – Billy Murray (1914)
2.) Yes, We Have No Bananas - Billy Jones (1923)
3.) Oh, How I Hate To Get Up In the Morning – Arthur Fields (1918)
4.) Nobody - Bert Williams (1913)
5.) The 11:69 Express - Fred Duprez (1911)
6.) Barney Google - Billy Jones & Ernest Hare (1923)
7.) The Tale of the Cheese - Murray K. Hill (1909)
8.) Alcoholic Blues - Billy Murray (1919)
9.) Mr. Gallagher and Mr. Shean — "Absolutely, Mr. Shean!" - Ed Gallagher & Al Shean (1922)
10.) You Must Come Over - Savoy & Brennan (1923)
11.) Stop Your Tickling, Jock - Harry Lauder (1909)
12.) I'm Wise - Clarice Vance (1907)
13.) Reuben Haskin's Ride on a Cyclone Auto - Len & Harry Spencer (1903)
14.) Uncle Josh Buys an Automobile - Cal Stewart (1915)
15.) The Little Ford Rambled Right Along - Billy Murray (1915)
16.) Cohen At the Telephone - Joe Hayman (1913)
17.) Fido Is A Hot Dog Now - Billy Murray (1914)
18.) Some Little Bug Is Going To Find You - Roy Atwell (1915)
19.) Casey At the Bat - DeWolf Hopper (1909)
20.) Oh, You Candy Kid - Ada Jones (1909)
21.) I Love Me - Eddie Cantor (1923)
22.) The Ravings of John McCullough - Anonymous (1895)
23.) Old King Tut - Billy Jones & Ernest Hare (1923)
24.) The OKeh Laughing Record - Anonymous (1922)


2020-04-02 17:36:16
WELCOME TO THE ALL-NEW DR. DEMENTO WEBSITE!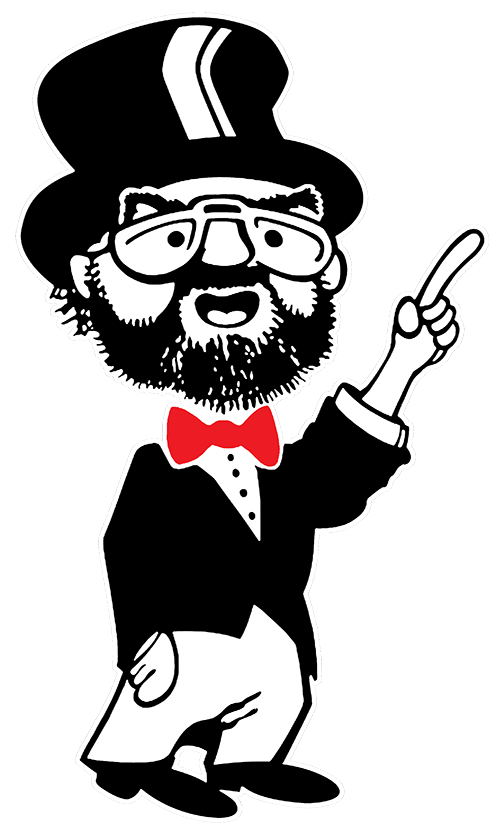 As we enter the fifth 'deeemented' decade of the Dr. Demento show, we're pleased to launch our all-new website with a fresh new look and new features, including your chance to order a Personalized Recorded Message from the Doctor himself, a new Online Store with brand new Dr. Demento T-shirts, turntable slip mats (and more new stuff to come!), personally autographed photos suitable for framing, and rare out of print items available from our archives in limited quantities, while supplies last!

Keep up to date with the latest word in the 'land of dementia' here in the news section, and use the virtual radio dial on the home-page to join the conversation at our Official Facebook Group, follow us on Twitter for updates on the weekly show, and tune in to other 'demented' affiliates.

2020-04-02 05:55:33
STREAM THE DR. DEMENTO SHOW EXCLUSIVELY HERE AT DRDEMENTO.COM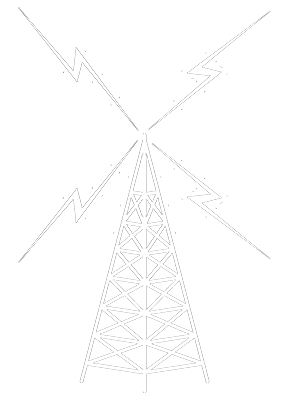 DrDemento.com offers a brand-new 2-hour episode of the Dr. Demento Show every week and monthly subscribers have access to a vast streaming archive of classic episodes aired from the 1970s to present!

As always you can stream individual episodes on a case by case basis for a nominal fee, OR become a monthly subscriber and get 'demented' as often as you'd like!

NEW FEATURE: High quality sound is now available for everyone on all streams! The low quality stream has been eliminated. Also, the high quality streams are decreasing from $4 to $3...and even better, in April they are just $2!

And speaking of price drops, we also have a new "economy" membership tier which gives you the new episode every week but does not include archive access.



Visit the Streaming section for full details.



2020-04-29 06:00:00
DR. DEMENTO ON THE SEASON FINALE OF
DAVE & ETHAN'S 2000″ WEIRD AL PODCAST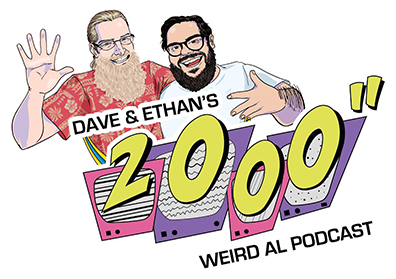 Dave "Elvis" Rossi & Ethan Ullman are two of the biggest Weird Al fans in the world, and their mission... to provide an entertaining weekly podcast based around "Weird Al" Yankovic and his fandom through fun interviews and engaging discussions. Now, for the final episode of their first season, Dr. Demento appears as their very special 'deeemented' guest of honor.

The Dr. discusses his legendary 50 year career in 'mad music & crazy comedy' and some early memories—including discovering the budding talent of a 16 year old student named Alfred Yankovic, seeing the young padawan go on to become the Jedi master of funny music known as "Weird Al", and most recently taking great pride in serving as a keynote speaker at Al's Hollywood Walk of Fame ceremony in Los Angeles. Plus, insight on the Dr.'s extensive record collection, the genesis of his "Basement Tapes" series, the making of the "Dr. Demento Covered in Punk" album—and more in this in-depth interview online now.

Click to listen to Episode 52 of Dave & Ethan's 2000″ Weird Al Podcast


2020-04-02 05:35:59
THE DR. DEMENTO SHOW IS NOW MOBILE!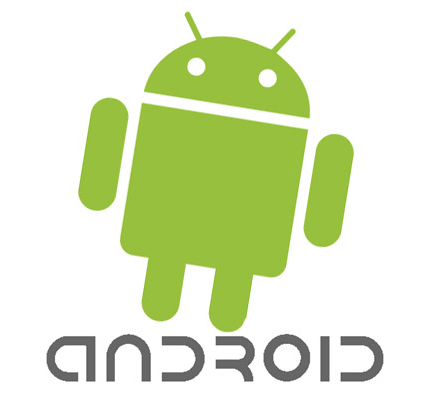 Android users can go to the Google Play Store and install the Dr. Demento app to listen to thousands of episodes on your phone. You can also search, sort, subscribe, add favorites, and view playlists, all within the app. Apple users can look forward to an iPhone app expected later in the year.

2020-04-02 05:15:54
NEW DR. DEMENTO T-SHIRTS & TURNTABLE SLIP MATS!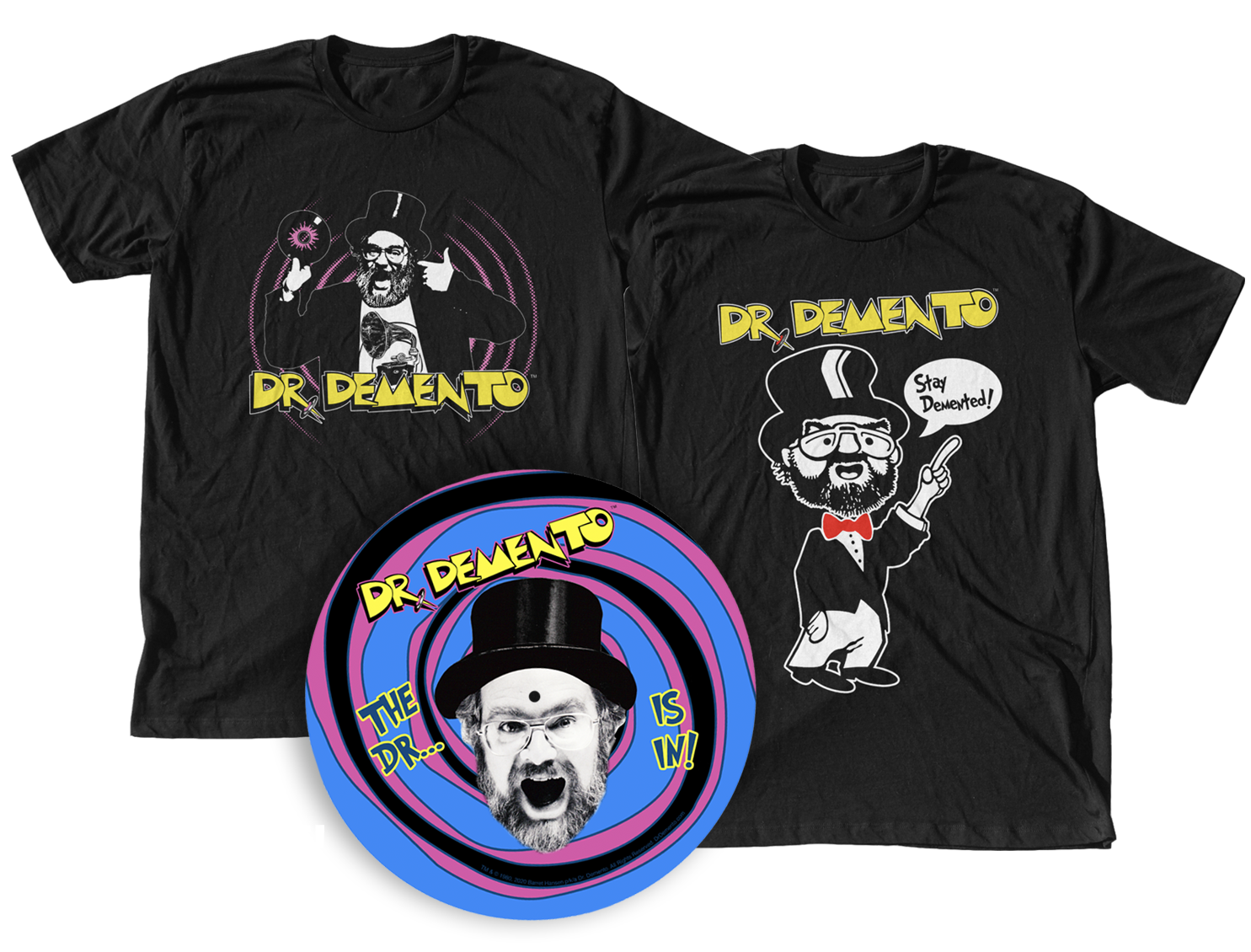 For the first time in decades, brand new Official Dr. Demento T-Shirts are now widely available! A classic Dr. Demento look on an all-new tee. Wear one each day and you'll always look keen! Also available now for the first time ever, we bring you the Official Dr. Demento Turntable slipmat to spin your favorite deeemented records in style. Visit the all-new Dr. Demento Online Store to order yours now.

Click Here for a bit of nostalgia to hear the classic 1980s Dr. Demento T-Shirt Radio Spot!
*(Please note that the Culver City, CA mailing address mentioned within it is no longer active—so do not send any payments or correspondence there. T-Shirts are no longer $5.95 + $1.00 postage either, a lot has changed since the 80s!)

2020-04-02 05:07:44
DR. DEMENTO PENS ESSAY FOR LIBRARY OF CONGRESS CELEBRATING STAN FREBERG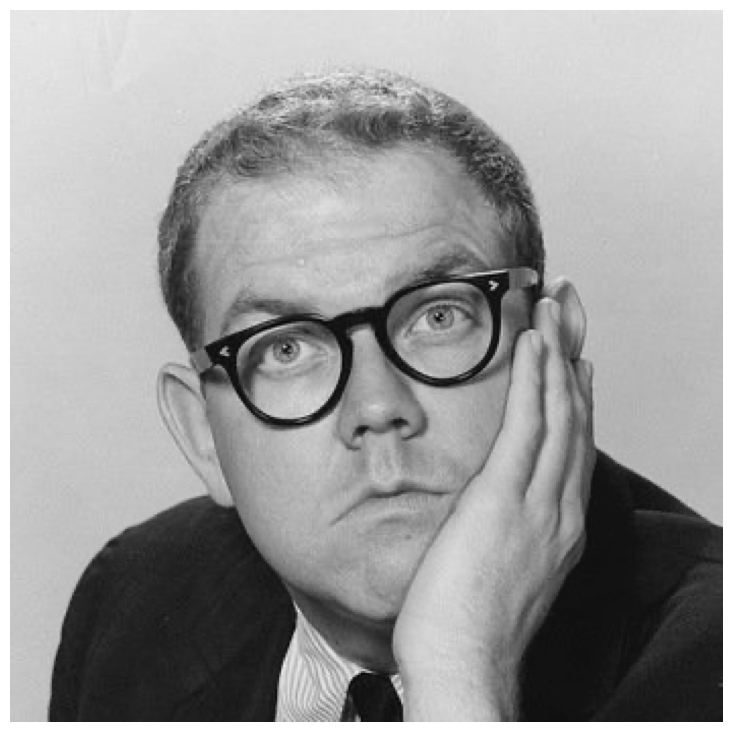 The National Recording Registry is an annual list from the Library of Congress. Twenty-five recordings are named to the Registry every year, each chosen by the Librarian of Congress, with input from the National Recording Preservation Board. These recordings have been deemed so vital to the history of America-aesthetically, culturally or historically-that they demand permanent archiving in the nation's library. Recently (and perhaps belatedly), Stan Freberg's "United States of America, Vol. 1" was added to the Registry. The LOC often seeks scholarly essays to accompany titles in the Registry and requested the top authority on 'mad music and crazy comedy', Dr. Demento, pen the essay on Stan and this seminal recording!

Click to read the complete essay by Dr. Demento online at the Library of Congress Website.

2020-03-16 00:00:00
SEE DR. DEMENTO LIVE AT FuMPFeST 2020


Fans of funny music can take in a full weekend of comedy-music and related weirdness at FuMPFeST 2020 August 28-30 in Chicago, IL where legendary radio personality Dr. Demento will appear as the guest of honor to celebrate the 50th Anniversary of his show. The Dr. will be on hand to sign autographs, answer questions, present his 'Festival of Dementia', and host the 10th annual Logan Awards for excellence in comedy music. For more info or to purchase tickets, visit FumpFest.com.

2020-03-15 00:00:00
DR. DEMENTO GETS SERIOUS ABOUT "WEIRD AL"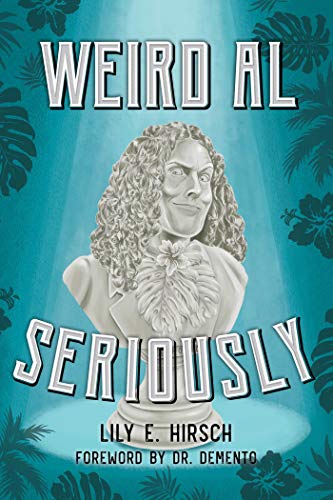 Dr. Demento has written the foreword to Lily E. Hirsch's new book entitled "Weird Al Seriously."

Funny music is often dismissed as light and irrelevant, but "Weird Al" Yankovic's fourteen successful studio albums prove there is more going on than comedic music's reputation suggests. In Weird Al Seriously, for the first time, the parodies, original compositions, and polka medleys of the Weird Al universe finally receive their due respect. Author Lily Hirsch weaves together original interviews with the prince of parody himself, creating a fresh take on comedy and music's complicated romance.

She reveals that Yankovic's jests have always had a deeper meaning, addressing such topics as bullying, celebrity, and racial and gender stereotypes. Weird Al is undeterred by those who say funny music is nothing but a low-brow pastime. With his good-guy grace still intact, Yankovic remains unapologetically and unmistakably himself. Reveling in the mischief and wisdom of Yankovic's forty-year career, this book is an Al-expense-paid tour of a true comedic and musical genius.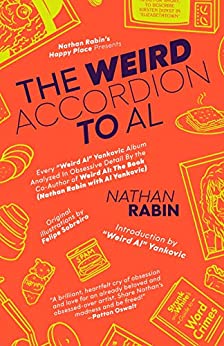 Also newly released and 'Doctor Approved' is author Nathan Rabin's new book "The Weird Accordion to Al".

Rabin, the former head writer of the A.V. Club, previously collaborated with Weird Al himself on "Weird Al: The Book," the 2012 coffee table showpiece.



Featuring 52 lavish illustrations by Felipe Sobreiro (including one of Dr. Demento) and an introduction by Al himself (who also fact-checked the book), "The Weird Accordion to Al" explores every track from Al's complete discography with an obsessiveness that's downright peculiar. The book even includes a couple of pages devoted to Al's recent cover of the Ramones' classic "Beat on the Brat" (from "Dr. Demento Covered in Punk").

Both books do justice to a musical legend and comic genius the extent of whose remarkable achievements are only now being fully understood and appreciated.


2020-01-06 00:00:00
DR. DEMENTO ON THE VINYL GUIDE PODCAST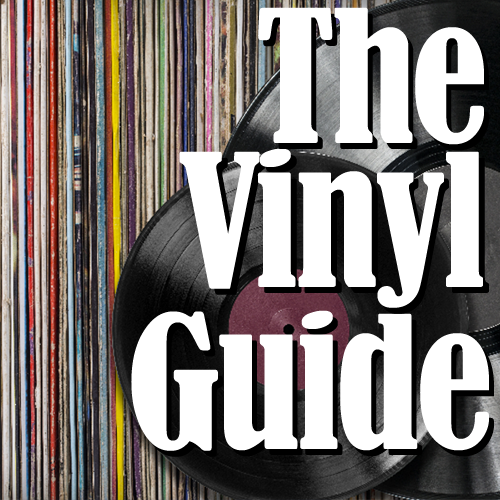 The podcast for fans and collectors of vinyl records! If you like records, just starting a collection or are an uber-nerd with a house-full of vinyl, this is the podcast for you. Nate Goyer is The Vinyl Guide and discusses all things music and record-related. A 40+ year vinyl collector, Nate owns some of the most highly desired titles and enjoys them thoroughly. The Vinyl Guide is his journey through the history of music to speak with the artists and technicians who made music history and get the stories behind the records.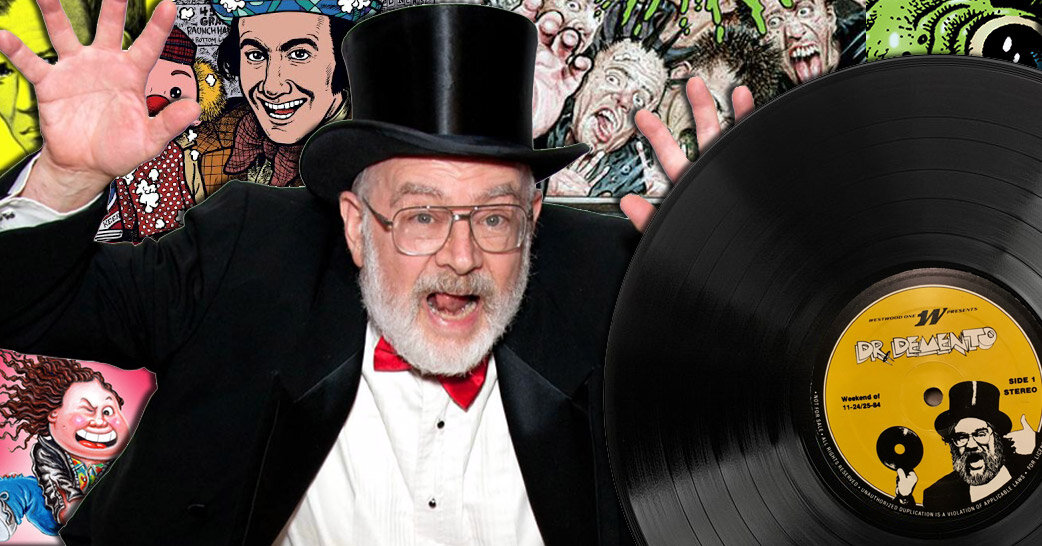 Enjoy his conversation with radio legend & record collector Dr. Demento who has inspired multiple generations of artists with his highly influential radio show and playlists of funny songs. The good Doctor discusses his history with vinyl records, his massive record collection, how the Dr Demento show evolved over time, and the latest release "Dr. Demento Covered in Punk". Click the link below to listen and enjoy!

Ep198: Dr Demento - Radio Legend & Record Collector

2019-09-13 00:00:00
DR DEMENTO GETS PARANORMAL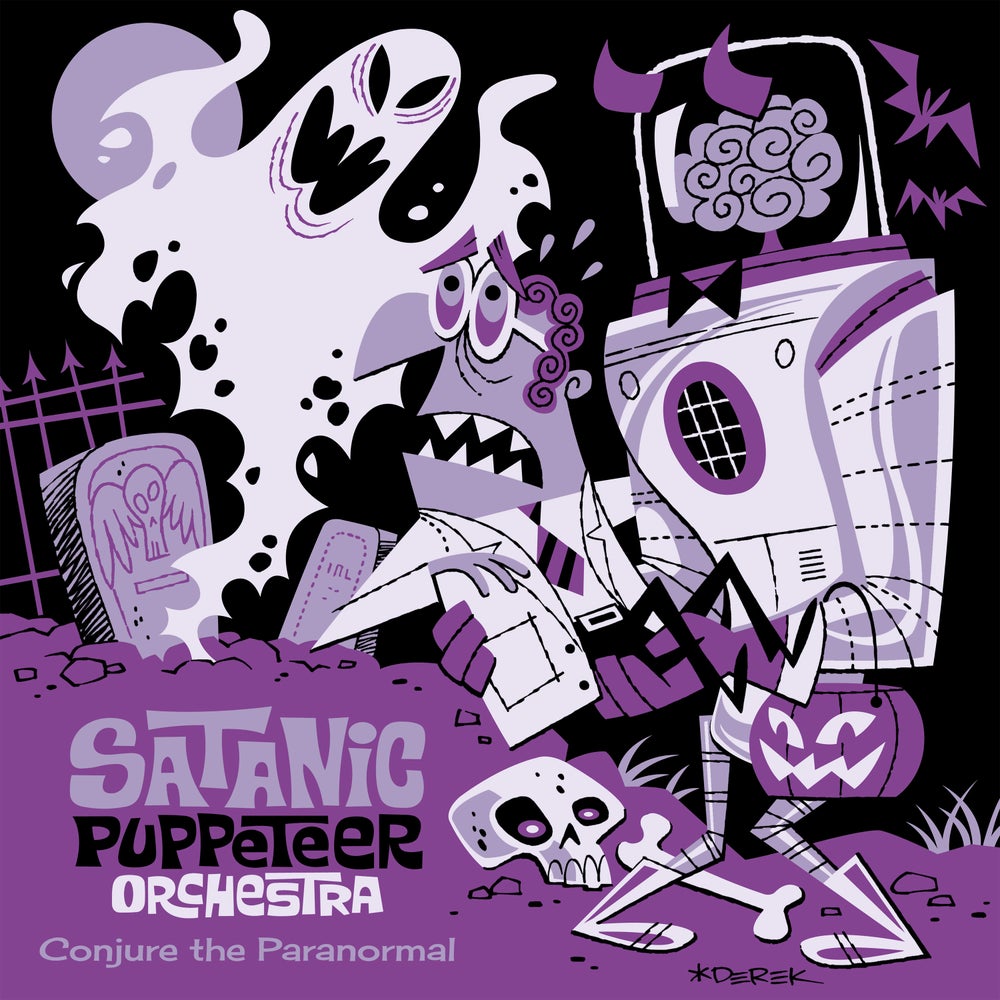 Robot and mad scientist duo Satanic Puppeteer Orchestra have released "Conjure the Paranormal," an 8-song EP filled with their bizarre takes on the supernatural-and liner notes penned by none other than Dr. Demento!

The limited edition deluxe vinyl release will have you saying "Ouija-Whiz!" as you conjure the paranormal on the included spirit board with custom laser-cut planchette. Includes two-sided, full color lyric insert sheet, planchette, and a digital copy of the album. Deluxe, extremely limited edition of ghostly clear, stereo lathe-cut, one-sided 12" vinyl featuring laser-etched artwork out now.


2019-04-01 00:00:00
DR. DEMENTO ON AMOEBA'S "WHAT'S IN MY BAG?"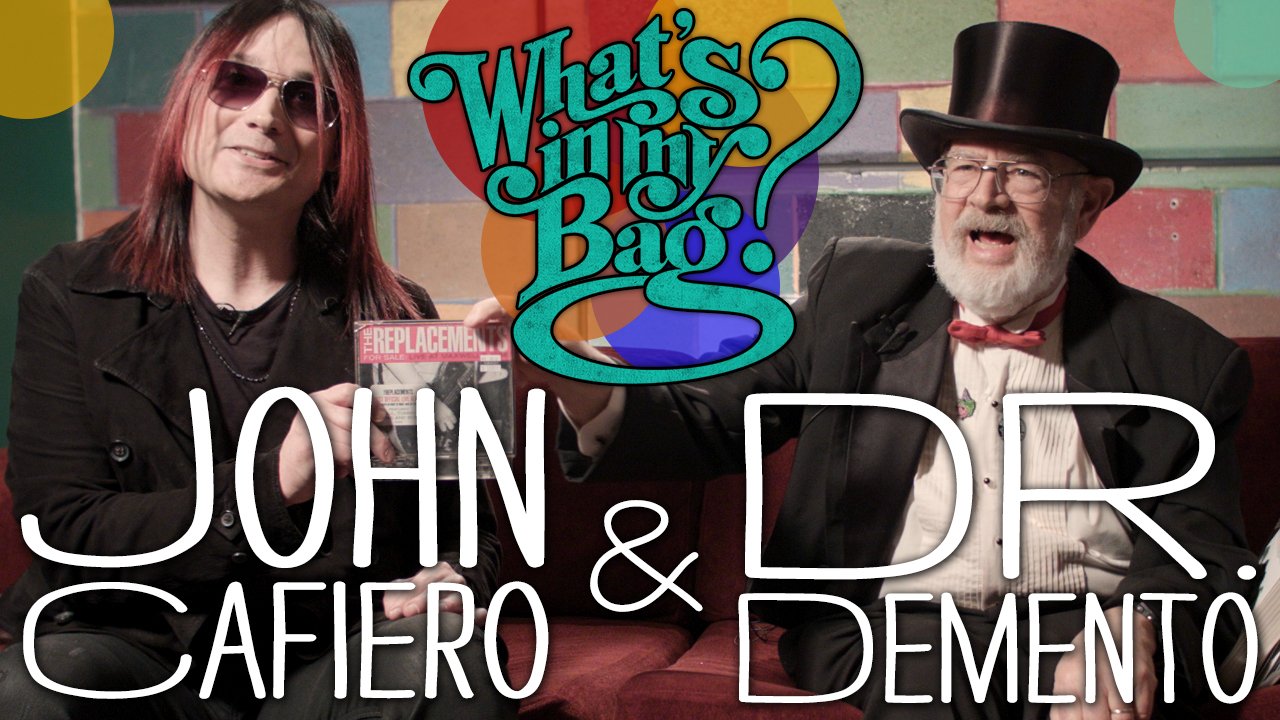 New "What's In My Bag?" episode with legendary radio personality Dr. Demento and producer, director & Osaka Popstar vocalist John Cafiero! See what the "Dr. Demento Covered in Punk" collaborators found shopping at Amoeba Hollywood... punk classics, film soundtracks, and comedy albums on just about every format from CD to 78 record! What do they pick? What stories do they tell? How do Don Rickles & Tommy Ramone fit in to this? Who performed live at Dr. Demento's wedding?

Click the Amoeba logo, CLICK HERE or click the image to watch the episode online now.


2019-01-11 00:00:00
LOGAN WHITEHURST: GOODBYE, MY 4-TRACK REISSUE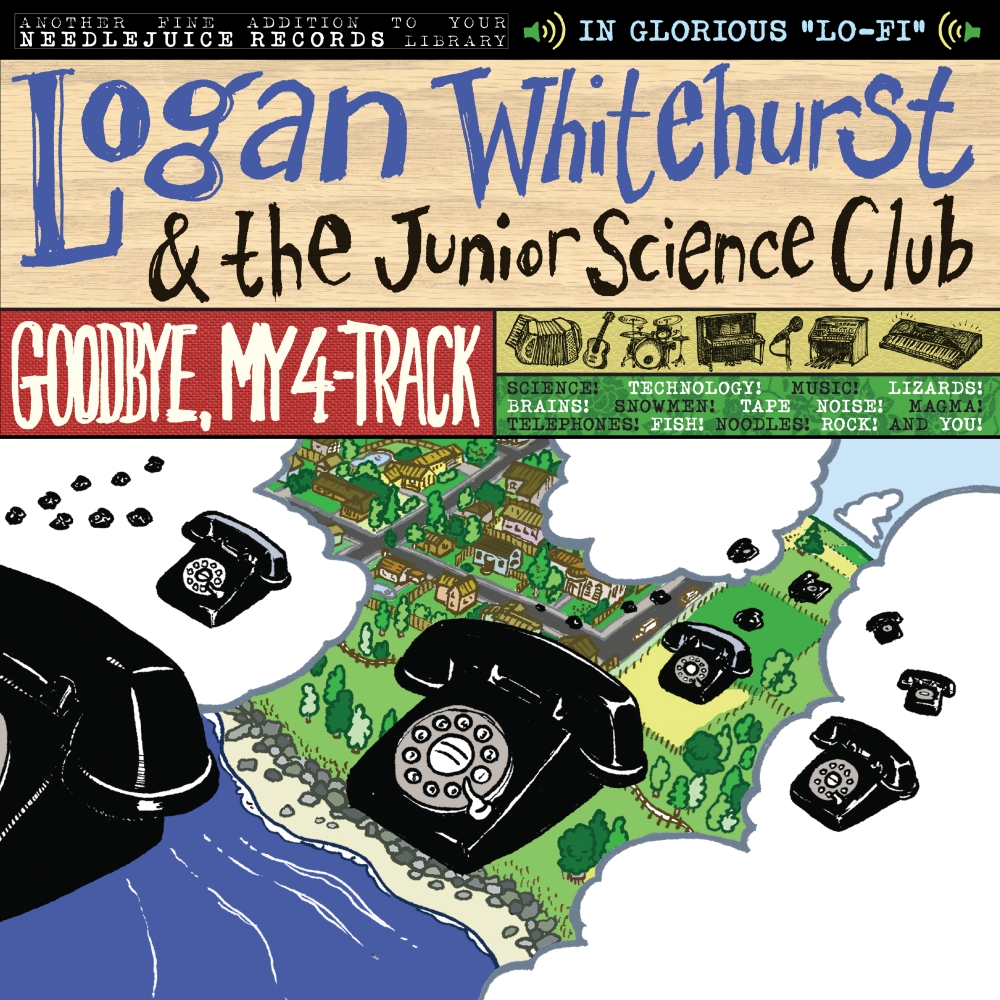 Logan Whitehurst was a songwriting, graphic designing, multi-instrument beholding wizard of the light-heartedly absurd. He was known as the drummer for bands like Little Tin Frog and The Velvet Teen, but it was his original work that struck a chord with Dr. Demento, as well as Dementites and Dementoids alike. His music was an ever-changing stew of genre, his lyrics could be silly and hilarious on one track, then poignant and beautiful on the next.

Tragically, in December 2006, Logan passed away from brain cancer at age 29. Though Logan released many albums in his lifetime, few held together as a concise piece of art quite like 2003's Goodbye, My 4-Track. The 21-track masterpiece deftly portrayed the full breadth of Logan's talent. Dr. Demento has even referred to it as the "Sgt. Pepper's of comedy music". With the support and assistance of Logan's family and friends, Goodbye, My 4-Track has been lovingly reissued on CD, and issued on cassette and LP for the first time, in glorious Lo-Fi, by Needlejuice Records with a retrospective foreword written by Dr. Demento.

2018-10-09 00:00:00
DR. DEMENTO IN NEW "FISH HEADS" ANIMATED MUSIC VIDEO

Demented Punk serves up a heaping platter of FISH HEADS in the all-new, fully animated music video from the #1 Billboard charting, punk-rock comedy hybrid, DR. DEMENTO COVERED IN PUNK.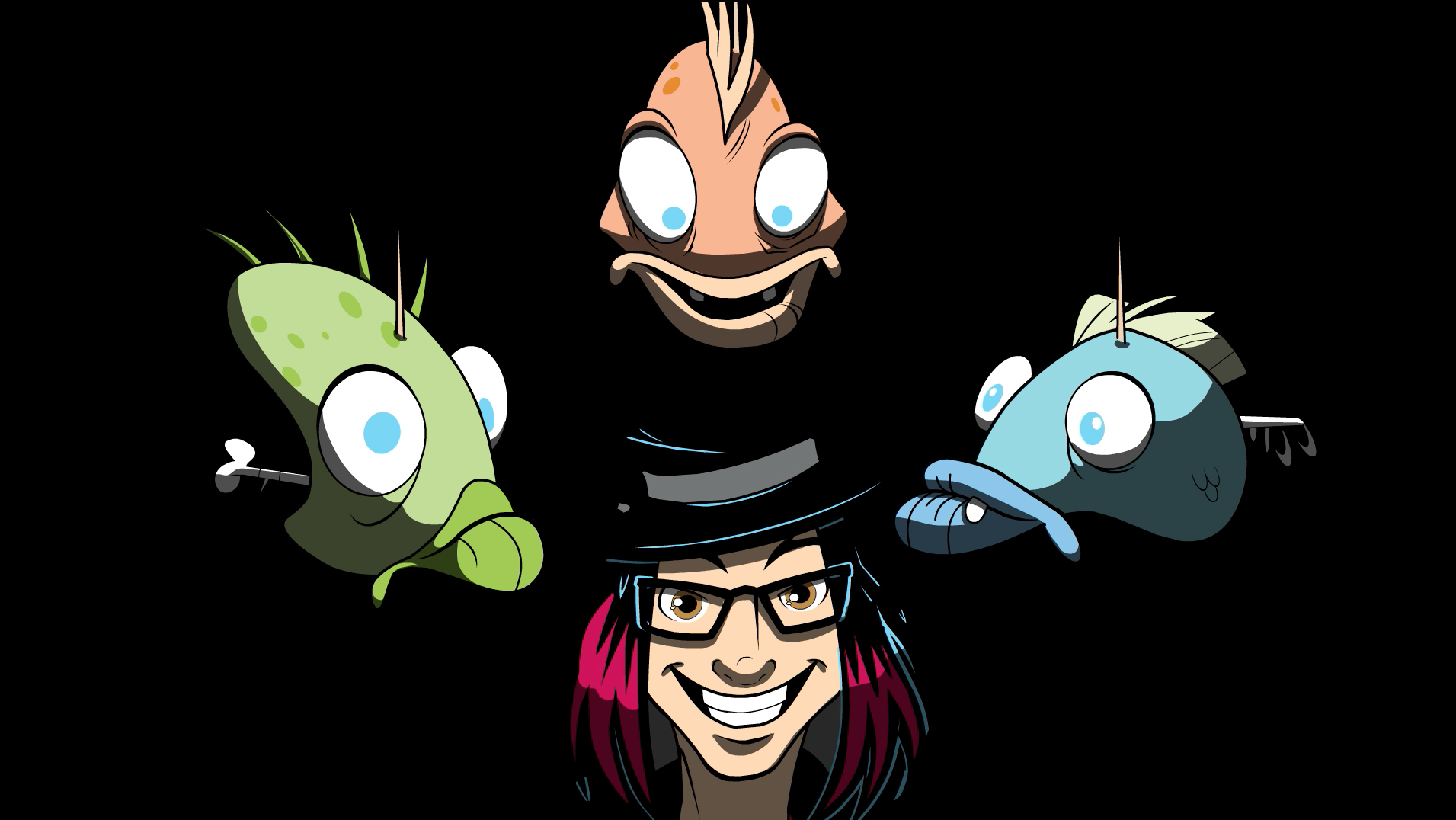 The all-new animated music video from the album brings to life OSAKA POPSTAR's punk-pop cover version of the #1 most requested song of all-time on the Dr. Demento Show, Barnes and Barnes' surreal novelty hit FISH HEADS. The original song (which recently celebrated its 40th anniversary), has been reimagined for the 21st century in a propulsive, celebratory, and near-anthemic version. The new animated video is ripe with pop culture references and influences ranging from sugar-coated breakfast cereals, the Twilight Zone, Queen, and Captain Beefheart's "Trout Mask Replica" to name a few. The video also includes appearances from Dr. Demento, Barnes and Barnes, and an homage to actor Bill Paxton ("Aliens", "Weird Science") who starred in, and directed, the original FISH HEADS live-action music video which debuted in 1980.

The music video even opens like a mini TV show-hosted by Dr. Demento! See it in its entirety now at the Demented Punk YouTube channel.

2018-08-27 00:00:00
"WEIRD AL" DAY — HOLLYWOOD WALK OF FAME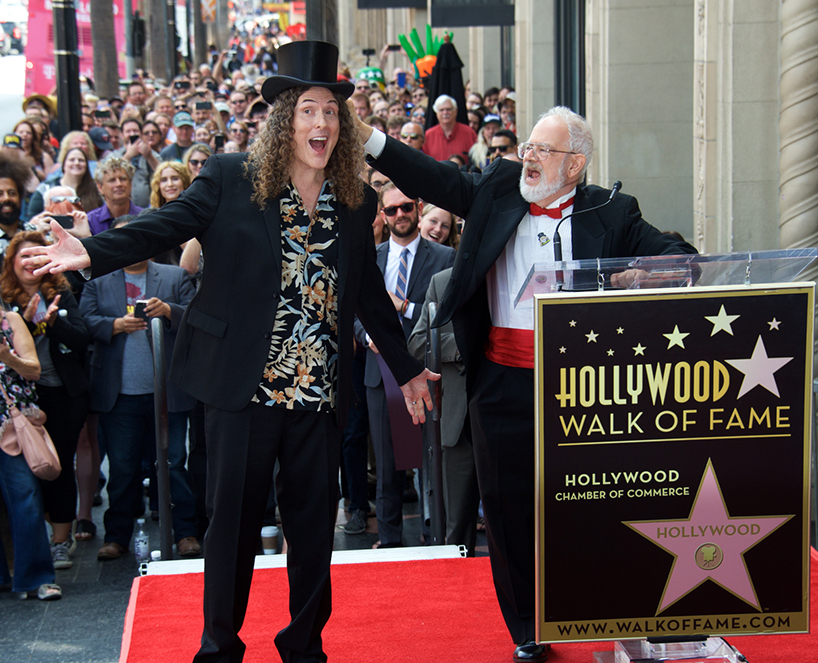 On Aug. 27, 2018 "Weird Al" Yankovic received a star on the Hollywood Walk of Fame. Guest of honor Dr. Demento gave a speech at the ceremony, and the city of Los Angeles proclaimed it "Weird Al Day"!

Click to visit the Walk of Fame YouTube channel and watch a video recap online now.

Photo © Gary Leonard, used with permission.

2018-07-17 00:00:00
DR. DEMENTO IN "CREATURE WITH THE ATOM BRAIN"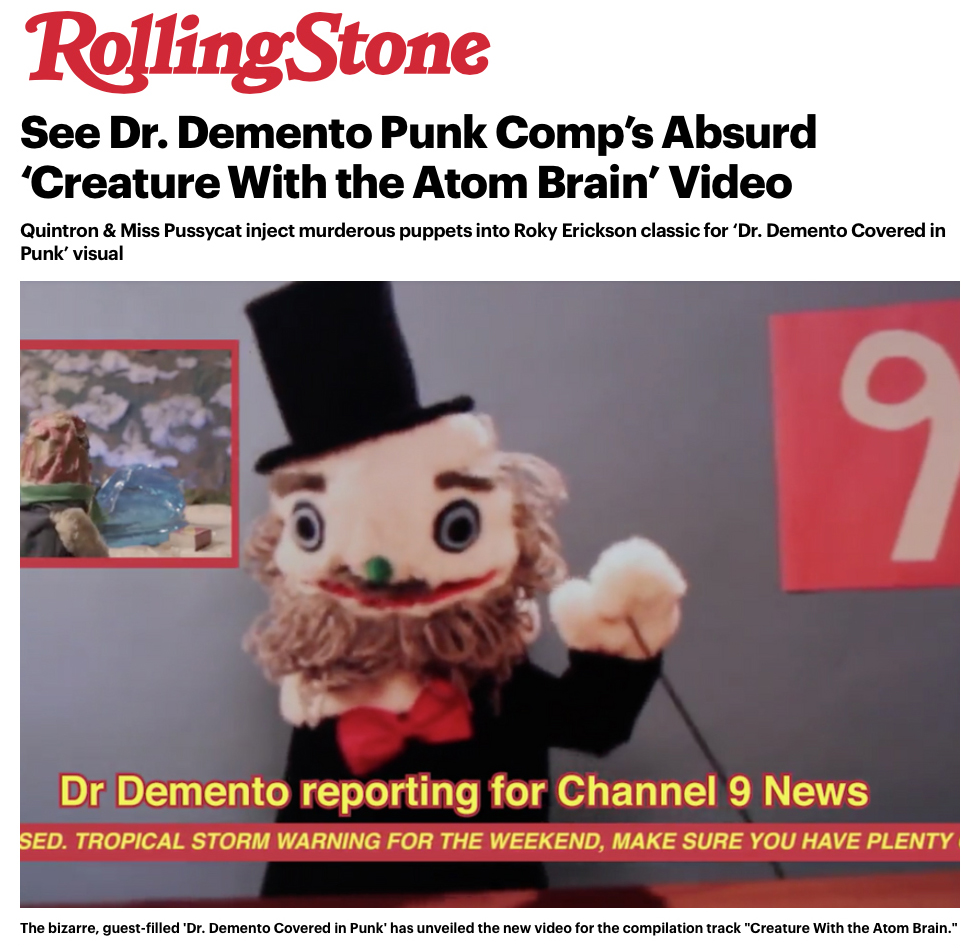 Demented Punk unveiled the debut music video from the chart topping two-hour demented punk extravaganza "Dr. Demento Covered in Punk". The video, set to alternative swamp-rock duo Quintron & Miss Pussycat's dynamic cover version of Roky Erickson's "Creature with the Atom Brain," stars an eccentric cast of puppets fabricated and directed by musician and puppeteer Miss Pussycat. Alongside the "Creature" and other surreal characters, the mixed media piece features "Dr. Demento" in puppet form-voiced by the good doctor himself! The music video, produced by John Cafiero (of the band Osaka Popstar)-who also produced the album itself (and performs the "Covered in Punk" theme song heard at the conclusion of the video), can be viewed online now in its entirety via the Demented Punk YouTube channel.

Click here to read more at Rolling Stone.

2018-06-01 00:00:00
DR. DEMENTO COVERED IN PUNK - OUT NOW

Dr. Demento Covered In Punk is a special two-hour 'demented punk' extravaganza featuring an eclectic mix of artists from the world of classic and contemporary punk/indie/alt-rock, along with special guest stars from film, TV and more. This audio oddity is a modern-day homage to radio icon Dr. Demento, the world-renowned institution who has championed novelty music and its creators since the 1970s, and is available now on CD, vinyl, digital download and streaming services worldwide on Demented Punk Records.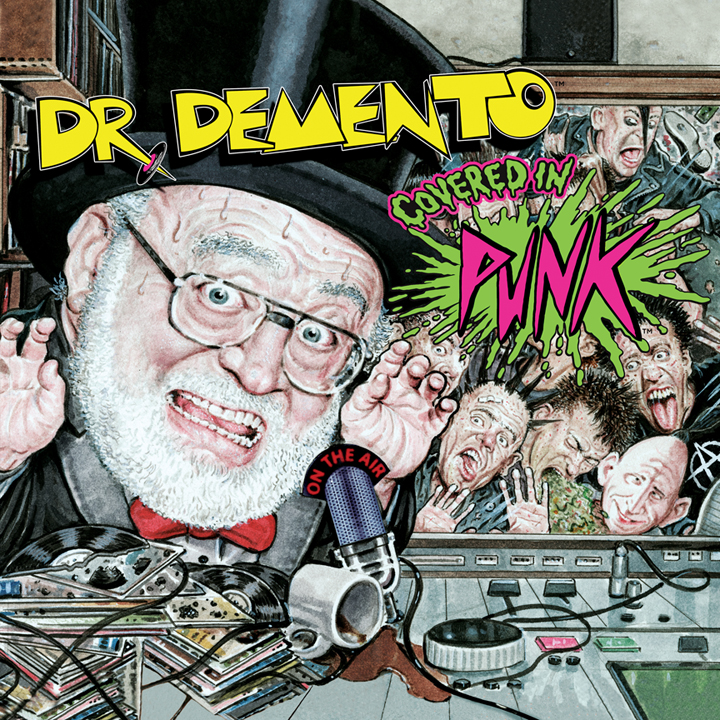 "I've been a fan of Dr. Demento nearly my entire life," said album producer and participant, John Cafiero. "The Doc's show has introduced audiences to counter culture and an eclectic talent pool of humor-infused music for nearly five decades; creating a musical movement that echoes the spirit of punk with its own unique voice. There are no airs, and everyone's welcome. If you didn't fit in- you fit in."

Dr. Demento Covered In Punk features over thirty different, never before released, all-new 'punk' cover versions of 'mad music and crazy comedy' songs famously heard on the airwaves of the legendary "Dr Demento Show"- intermixed with 'wild card' tracks showcasing some incredible, newly 'demented' versions of punk-rock classics! Joined by everyone from the Misfits, Joan Jett, Fred Schneider of the B-52s, to "Weird Al" Yankovic, the late Adam "Batman" West (in one of his final performances), and Captain Kirk himself, William Shatner-(to name just a few).

The record is structured just like an episode of the classic Dr. Demento Radio Show, (bumpers, I.D.s, and front and back announces with factoids and anecdotes), hosted by the Dr. himself.

"When John Cafiero first proposed this project several years ago I was a little puzzled at first, but when he began naming the artists and songs he'd lined up for the project I was totally sold," said Dr. Demento. "What started out as a single CD soon grew into a double (and a triple for vinyl), and I hope you enjoy it as much as I've enjoyed helping John put this together."

The album includes an in-depth booklet with equally entertaining liner notes and personal quotes from the participating artists, a foreword by album producer and Demented Punk founder John Cafiero (Misfits, Ramones, Osaka Popstar), an afterword by Dr. Demento, as well as factoids, photos and an array of dynamic paintings and illustrations created exclusively for the project by a team of visual artists spanning the world of comic books, classic punk rock album covers, Topps trading cards series, Mad Magazine and more. The cover artwork for the album was created by iconic illustrator Drew Friedman whose work has appeared in countless publications from Entertainment Weekly to Time Magazine and just about everything in between.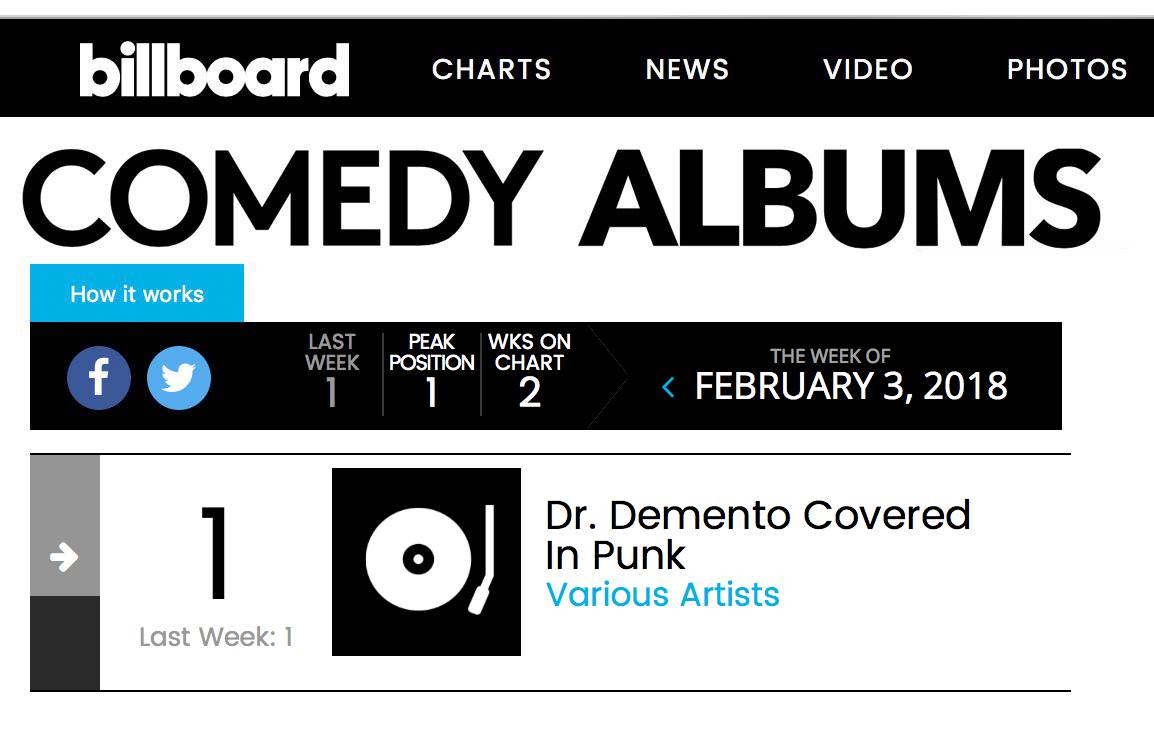 "Dr. Demento Covered in Punk" charted as the #1 comedy album in Billboard for two consecutive weeks upon its release, holding various positions in the top 10 over the course of six months. It simultaneously charted outside comedy as the #18 new alternative music album, #20 on Billboard's top independent album chart, and #5 on the Billboard Compilation Albums chart.



The album was even the focus of a CNN news segment.

Read more about the album plus interviews with Dr. Demento & Producer John Cafiero at: Billboard, The LA Times, and two pieces at Rolling Stone here and here.

Wind up your radio dementites and dementoids-the Doctor is in...and he's 'Covered in Punk'!!

Visit the official website: CoveredInPunk.com.

News archive